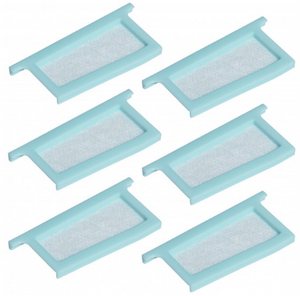 Respironics Disposable Ultra Fine Filter For DreamStation™ -6 Pack
Disposable, ultra-fine CPAP filters for the Respironics DreamStation CPAP machines.

Ultra fine, disposable CPAP filters are essential for your CPAP therapy due to their ability to remove irritating dust, pollen, and tobacco smoke from your CPAP airflow.

These Filters must be used with the Philips Respironics Reusable Pollen Filter.