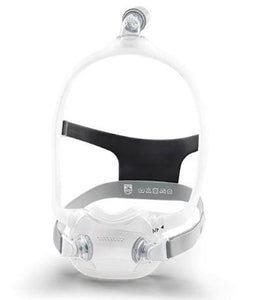 Respironics™ DreamWear™ Full Face Mask
DreamWear Full Face Mask Features:

No more nose hose
Under-the-nose cushion
Soft silicone frame designed for excellent fit and comfort
Innovative design prevents red marks and discomfort on the nose bridge
The latest Philips Full Face mask that's designed for better sleep. Top-of-the-head hose design: Sleep in all the positions you want—even on your stomach. This mask is designed for comfort and ease of use with adjustable headgear and magnetic clips.