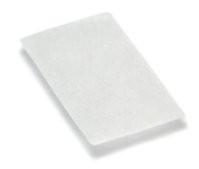 ResMed S9 & S10 Standard Filters -12 Pack
Standard air filters provide effective air filtration for your ResMed S9 and Air 10 sleep therapy devices.
These disposable filters can help protect devices from contamination such as dander and cat hair, and ultimately help your patients breathe clean air. The air filters should be replaced every six months, or more frequently if they develop holes or become blocked with dirt or dust.